---
What's included in Audilus ASSIST™

ASSIST is an On Demand music composition with added perks.
It is a packaged deal that combines a retainer style music composition and production service and subscription music licensing.

With the ASSIST subscription, we record and deliver projects on schedule
Included in ASSIST is access to our Sead Publishing music catalog
Perfect for agencies, brands and production studios who require a steady flow of original music.
Bypass a PRO license (ASCAP, BMI, SESAC etc..)

---
With Audilus ASSIST, we become an extension of your production studio. Songwriters, composers and producers you can rely upon.

---
Our team of highly skilled composers, artists and musicians can recreate most artist/genres or artist/style combinations
---
From initial concept to the broadcast, our work covers everyting.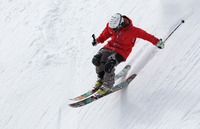 For brands who regularly do road shows and promo tours, we assist with the creation of the perfect soundtrack to complement the resulting promo video for marketing and client presentations

For Game Studios, ASSIST facilitates multiple versions of music for various parts of the game.
For filmmakers, Audilus ASSIST allows the creation of variations of the same theme music

---
---
We are here to ASSIST you

---